Find Us
609 E. McMurray Road
McMurray, PA 15317
Phone: (724) 941-3930 | Fax: (724) 941-1787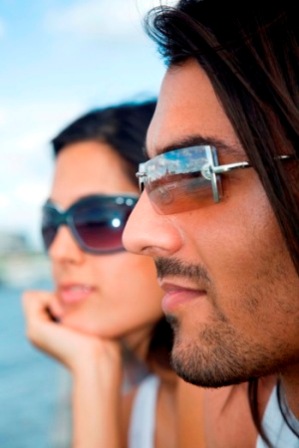 We're all aware that too much sun can cause skin cancer, but did you know the sun's ultraviolet rays can also do lasting damage to your eyes?
That's why it's important for everyone to wear sunglasses and other lenses that block UV rays.
What is Ultraviolet Light?
UV radiation refers to the invisible rays that come from the sun and can harm our eyesight. Most notably, these rays are UVA and UVB.
UVA rays can hurt your central vision by damaging the lens and retina, which can lead to cataracts and macular degeneration.
After a lot of hard work with EyeMotion, our website company, we're pleased to be launching our brand-new website. Our goal has been to create a site that would assist you in learning about us, whether it's finding our location or email form, reading about our wonderful eye doctors, or discovering some of our quality products and services.
Have questions about an eye issue? We think you might also benefit from our great optometric content on eye diseases and conditions.
Our plan is to use this area to keep you informed on new offerings, sales, trunk shows, events, and so much more. Check back here from time to time to keep updated.
We're glad you found us, and we hope to see you soon!